Products
Body butter
Handcrafted, our Shea butter body butter is formulated to help with dry & peeling skin, dark marks, and acne scars. This blend is made to nourish  and moisturize the skin, leaving you with a golden glow.
shop
Organic Sugar Exfoliate
All sugar exfoliates are are organic, handmade with organic sugars and oils. Helps remove dead skin, allowing moisturizing product to penetrate deeply into the skin.  
SHOP
Facial Oil
Lightweight, made of natural oils. Our facial are handcrafted to help refine pores and help the skin retain moisture.
SHOP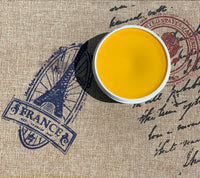 Go'Butter Cosmetics
Go'Butter Cosmetics offers an array of handmade organic skin care essentials. We are here to to provide a space where you can find all of your skincare needs in one space. Our products being organic, we aim to deliver the best and most safe skin care essentials. Using organic and natural ingredients offers the best help for skin related issues such as dry skin, eczema, and acne.
Featured collection
Rich & Glow Oil

Sweet Rose Oil
Go'Butter Reviews
This is by far the best shea butter I've ever tried! Nothing moisturizes my skin like this product.  

Byron Blount
It's been helping my skin so much, no more dry patches and my dark spots are already fading. I should have got the bigger one. 

Renae Johnson
Just purchased and used some on my skin. A little went a long way. Hands are soft and feel smooth. The butter is softer than others I have purchased.

Toniya Kelly